A few tips and tricks if you are going to photograph Slip n Slides.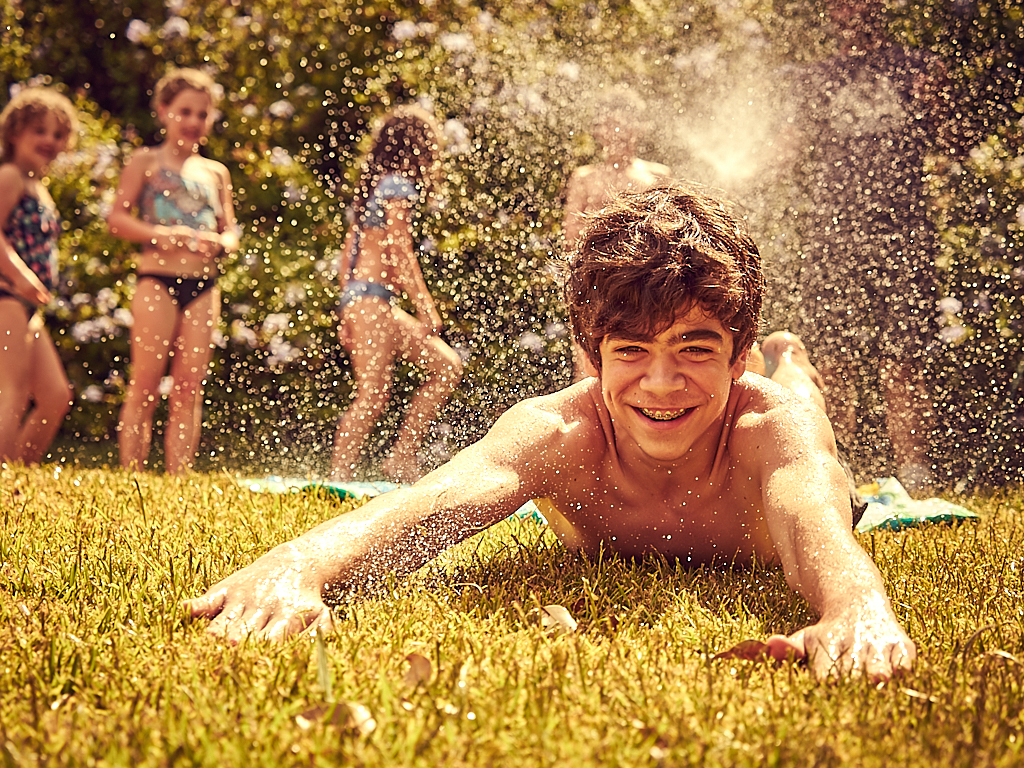 Get the responsible adult (not you obviously) to manage the kids (sliders), you will need to watch out for yourself.
Choose a hill for more fun and better angles for photography.
Get close but don't get run over, keep to the side to avoid sliders.
Get low down, so you can capture the face and expressions and avoid shadows.
You will get wet as the water is running downhill, protect yourself and your gear.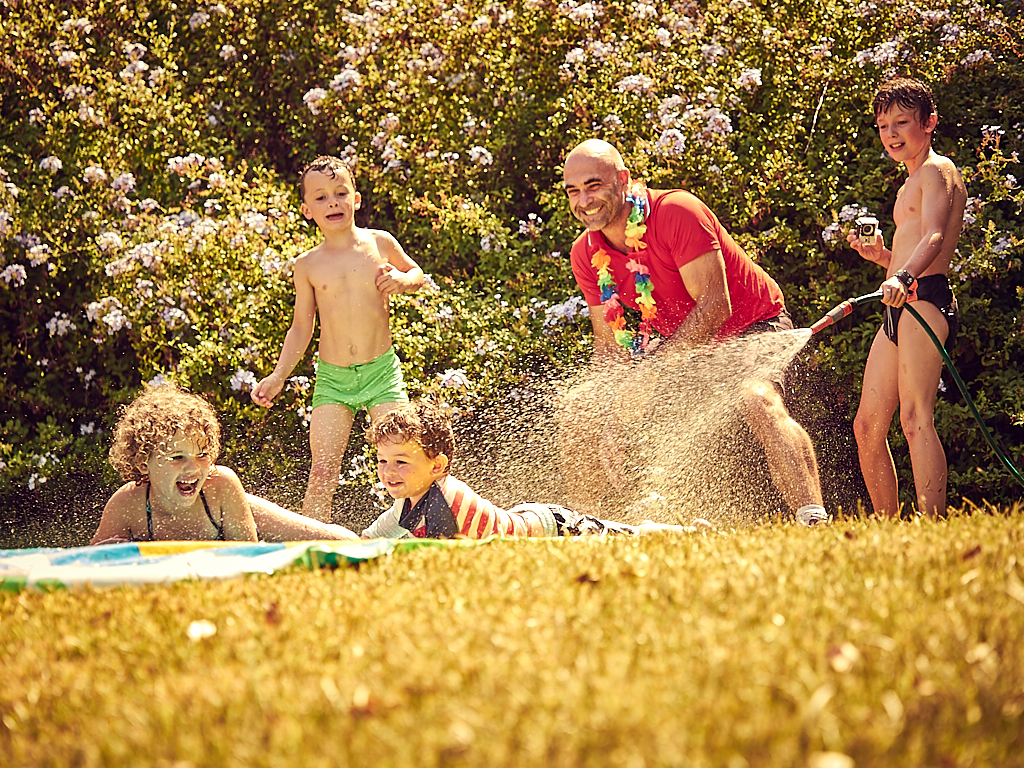 Capture the hoser too, they often have great expressions and actions.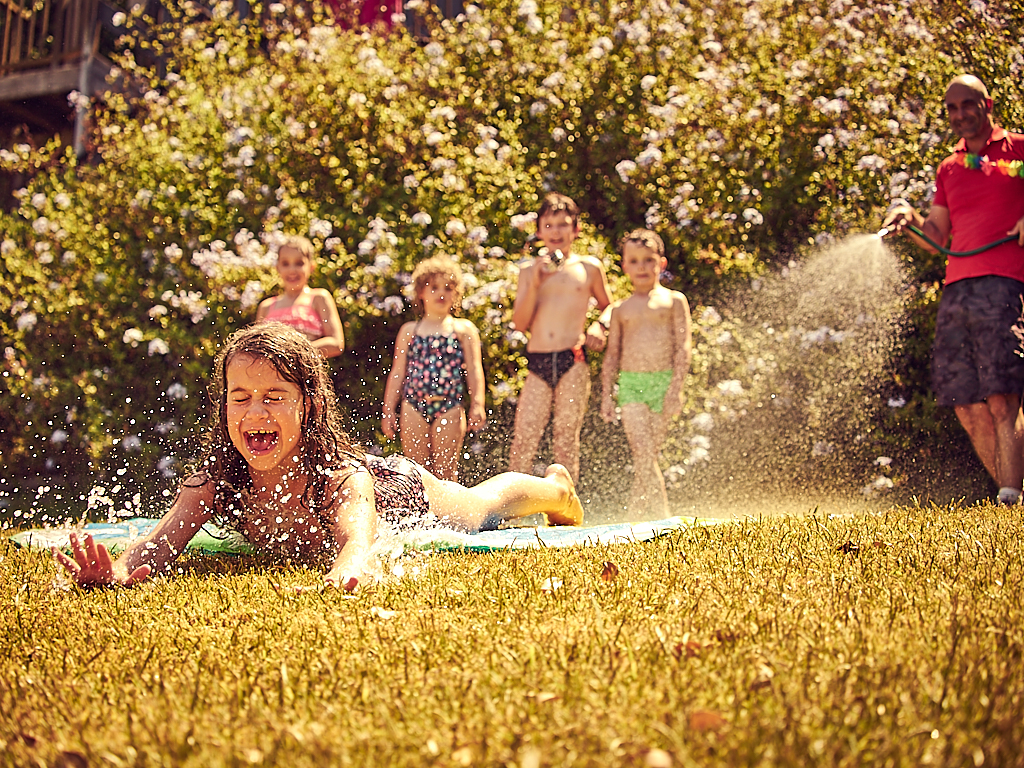 Capture the background kids playing and waiting.
Get the kids to use a go pro to capture their point of view.
Move the slide if that area gets too messy/muddy.
Get more than one at a time (if they're careful).
Camera will focus on drops rather than face – it can look good too.
Photograph the spectators as well, especially if they are getting in on the fun.
Technical Settings
Use a long lens to be as far away as possible – in these shots I used an Olympus M.ZUIKO DIGITAL ED 40-150mm f2.8 PRO Micro-four thirds lens, which has the 35mm equivalent of an 80-300mm lens and it's weather proof.
I used a 2.8 f-stop but you may want more depth of field to capture more background behind your sliders. Also if you are using a full-frame camera your depth-of-field at 2.8 will be much less and so harder to get in focus.
It goes without saying. Use a fast shutter speed. These are 1/2500s. To capture the water drops moving, you can drop it down a bit slower. Some motion blur adds to the feel.
You can use a continuous shutter setting on your camera or just shoot lots of frames.
Manual focus can work well if you pick a spot to focus on and let the subject slide there. Or you can try continuous auto-focus.
Enjoy!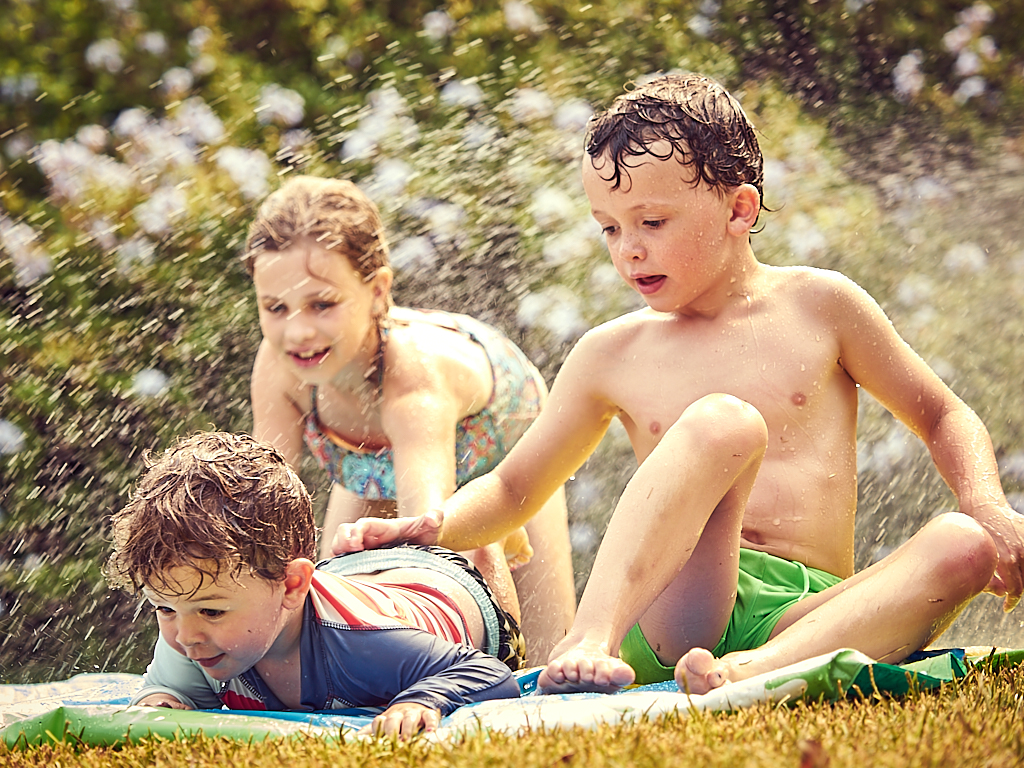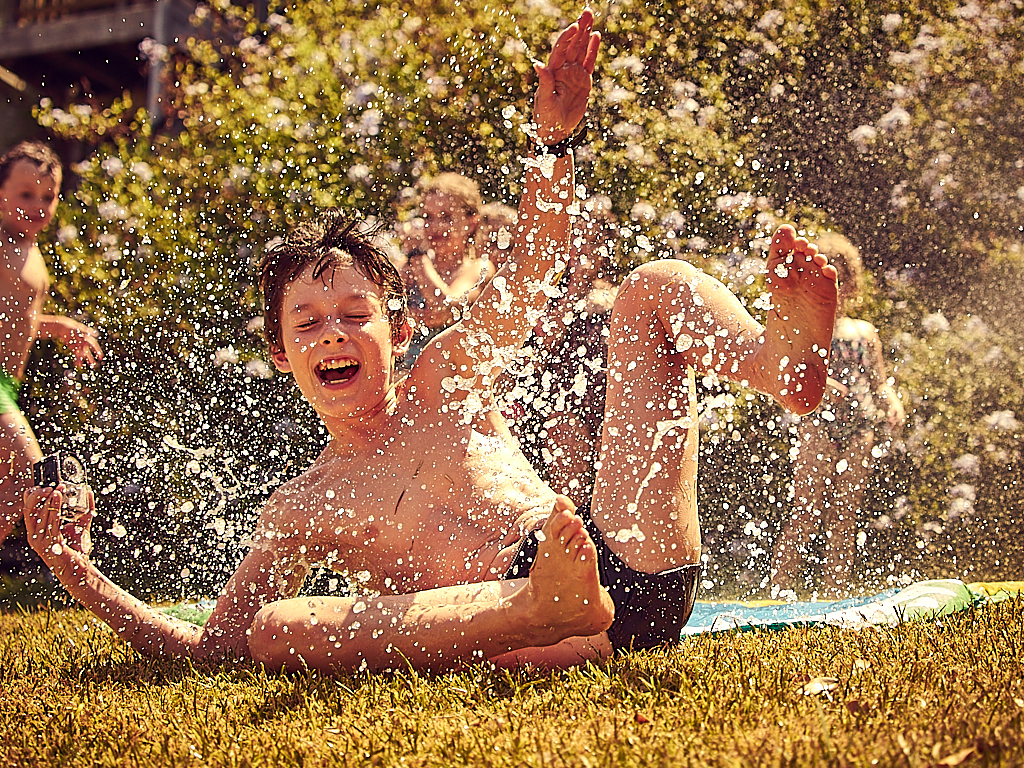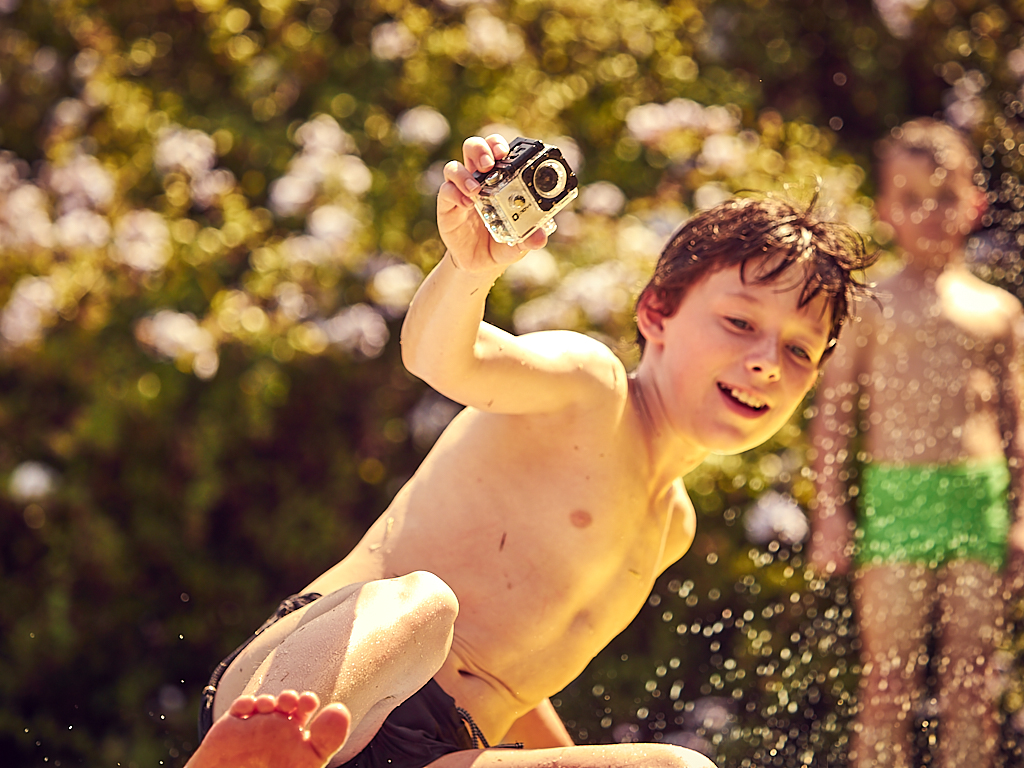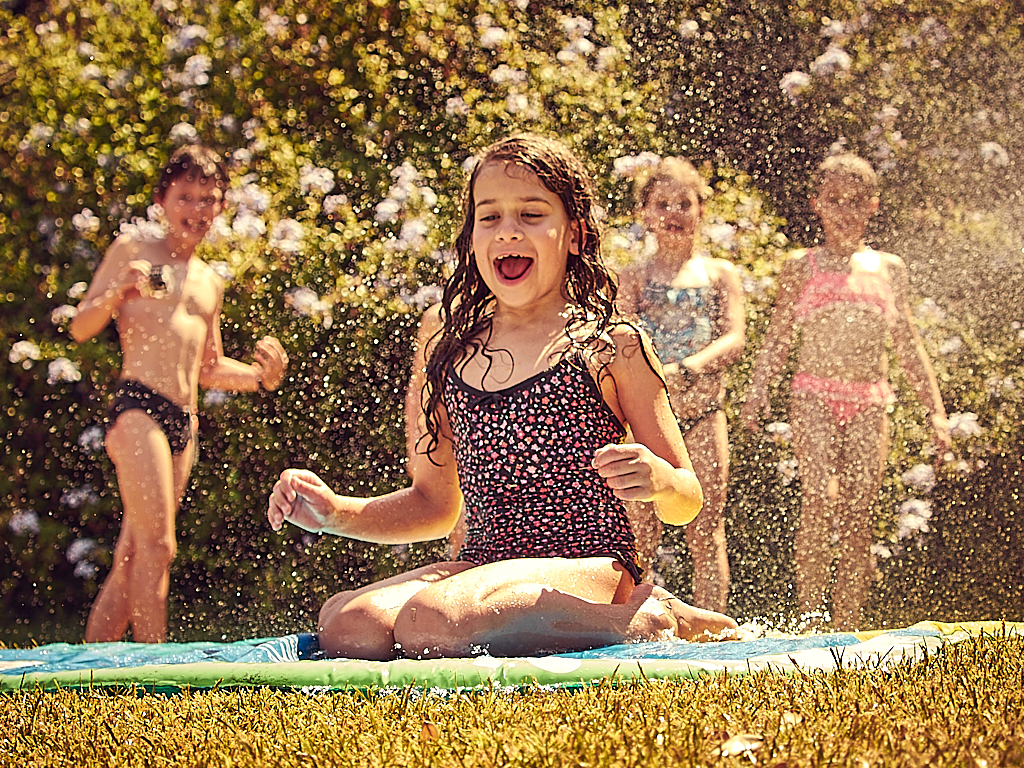 Disclaimer – be careful and be safe.